My new iPhone 13 Pro – great camera and more
While I felt I could wait a year, and was a bit leery about the extra 30 g weight and square edges (though my iPad Pro has the same square edges and it's fine), and while I felt my iPhone X was "sufficient" for another year, I went ahead and upgraded to a new iPhone 13 Pro.
Cathy will soon be the proud hand-me-down recipient of my four year old iPhone X, joining the "no home button" FaceID generation, and getting a phone that supports current iOS updates. It was all done with remaining gift certificates accumulated over the years (thanks again, Dave…), so no cash was involved, and everybody is happy.
Anyway, I love the new iPhone.
Sierra Blue
The new Sierra Blue is a really nice, subtle, new shade. There have been some discussions in forums from people saying their iPhone 13 Pro Sierra Blue didn't look Sierra Blue. Mine arrived a few days ago and it definitely looks like a beautiful Sierra Blue.
But note: It depends on lighting, and visual angle. And when taking a photo of the iPhone, you also have to be careful of the angle.
But I think it looks beautiful, and as advertised.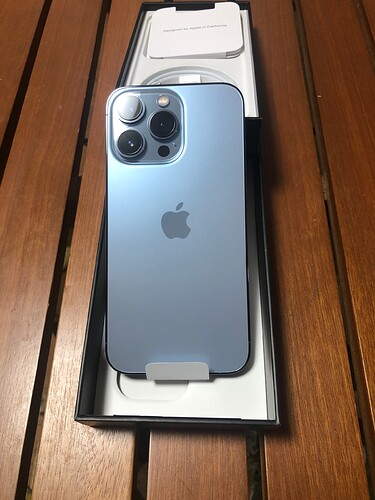 I also got a nice quality, protective, inexpensive, clear ESR protective case. It has slightly raised camera and screen guards, protects against scratches and falls, and you can still see the nice color of the body through it. The case is actually 10 g lighter than my old case, so even though the iPhone itself is a bit heavier, the net weight difference is just 20 g and I didn't notice after about 5 minutes.
Note: The case link is an affiliate link, so I do get a small commission if you purchase through the link. I do own it and recommend it though.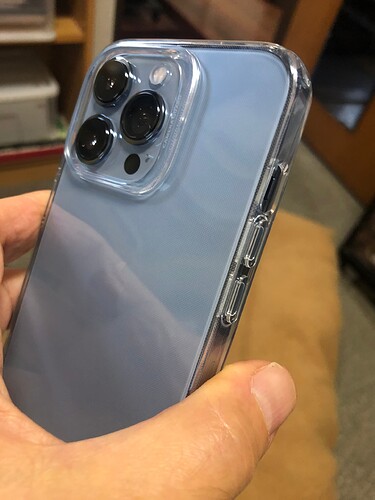 The Camera is Great
This is the iPhone to get if you are really into taking pictures, which I always have been. The camera spec upgrades over four years are substantial. Of particular interest to me were (1) the new macro mode, which lets you take pictures as close as 2 cm, (2) the longer 3X optical zoom, (3) the new 0.5X "zoom out" feature to get more into your photos, and (4) a really amazing "night mode" feature which lets you take beautiful photos even in almost no light.
Here are a few samples of photos I took so far. And there are many more camera features also I haven't tested yet, such as Cinematic Movie mode.
First, a couple of macro shots. These were very tiny plants I saw in my neighborhood – smaller than the size of my finger.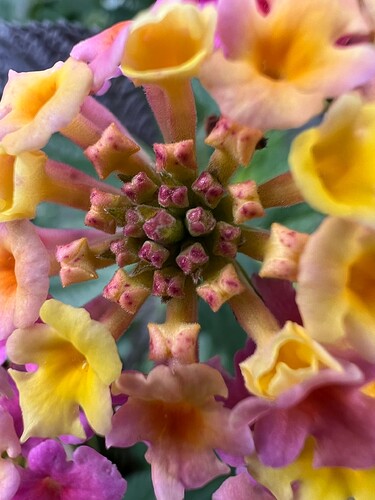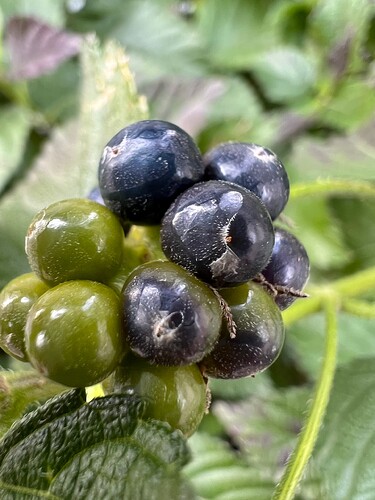 Here's a night mode shot of the Sky Tree, taken from my bedroom window on an overcast evening. I'm also using 3X optical zoom here.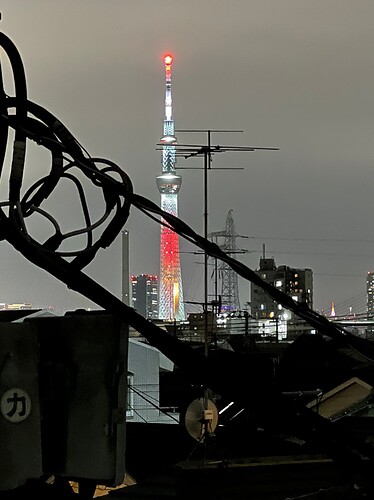 Here's a night mode shot of Pao, getting ready to fall asleep on my bed. I've turned off all the lights except for a dim bulb next to my bed. Without night mode, this would be just a dark, pixelated blur.
In the next few photos, I'm playing with the optical zoom on Pao's walk. In the first three I've zoomed out (0.5), then regular, then zoom in 3X optical zoom. In the last two Pao meets a couple of friends and the first photo is regular, and then I zoom out to get everybody in the picture.
So I'm really pleased with my camera upgrade.
Other Upgrades
There are many other nice features with this version also. Four years have passed, so the speed is noticeably improved – everything happens almost instantly. The screen itself is brighter, and also somewhat larger (6.1″ vs 5.7″) which has a pleasant effect on almost all activities, including reading books with the Kindle app, checking email, and browsing. The battery life is noticeably longer – something you feel right away. And this iPhone also supports 5G. You can see a complete side-by-side comparison of the new iPhone 13 Pro and the old iPhone X here – there are still many features I haven't tried yet.
While there is a large range of iPhones available (and an even larger-sized iPhone 13 Pro Max with the same camera specs) I think this is a great choice for people really into photography. If you take fewer photos, then the non-Pro model, or even older models like the iPhone 12 or iPhone 11 will also probably serve you just fine. And there is the inexpensive iPhone SE 2020 series, which has home buttons with TouchID and a smaller screen for basic, yet perfectly good daily use.